Straight Outta Candy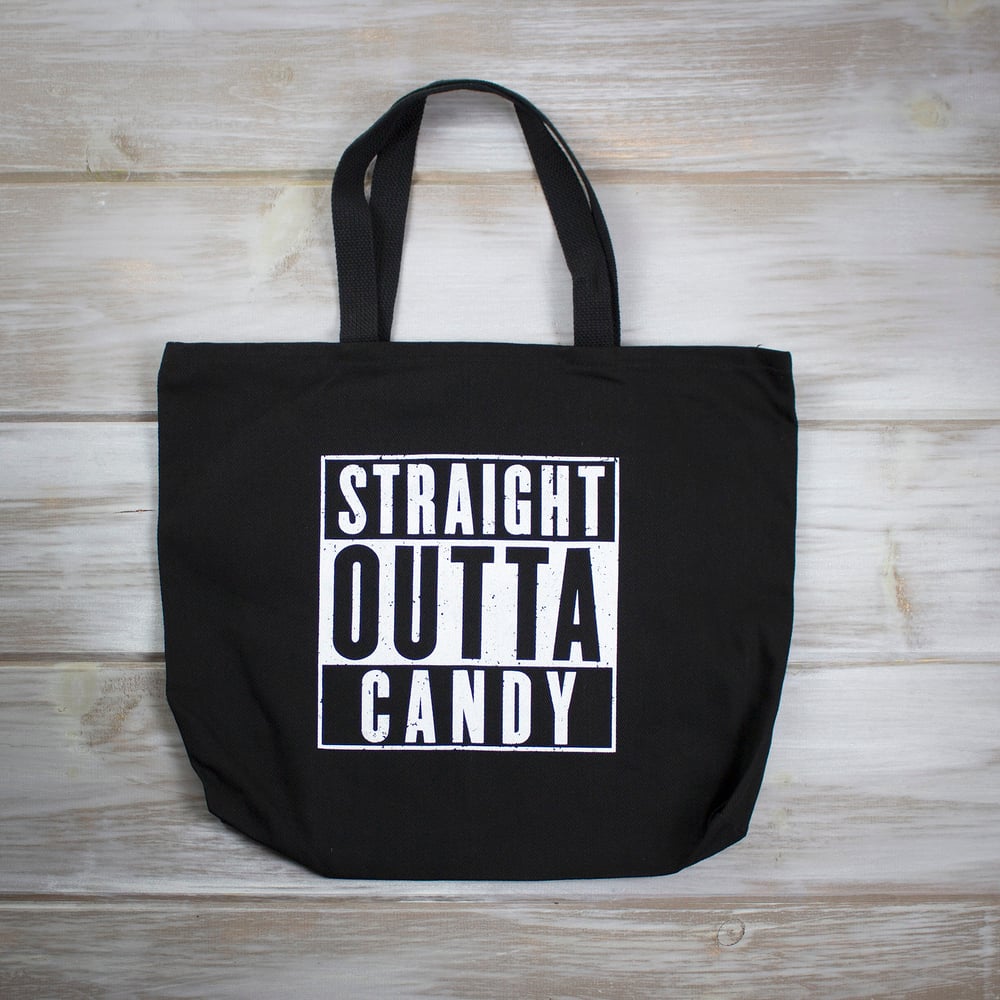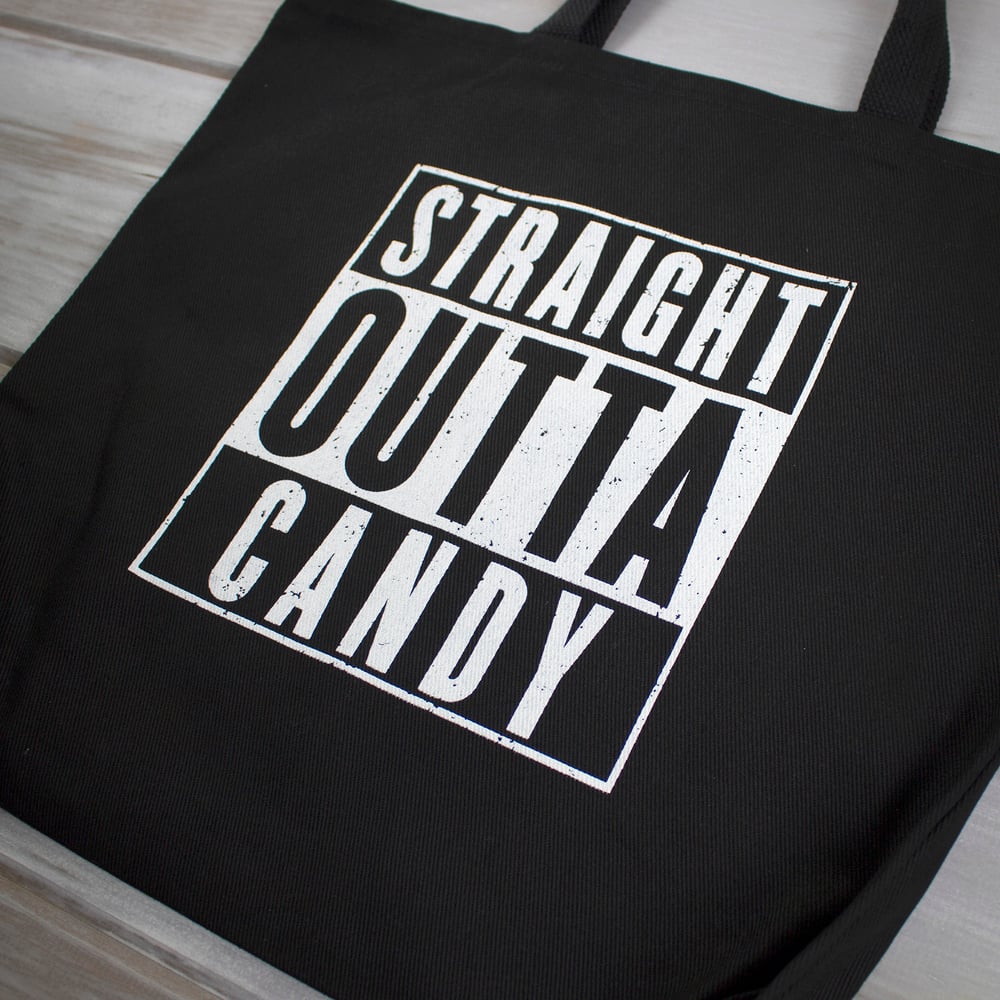 Find a good piece of candy, it goes up in it.
White ink on black bag
10 oz. (14"h x 14"w x 3"d) canvas grocery/tote bag.
All our bags are hand screened using high quality, water-based inks. The result is a more environmentally friendly, vibrant ink covering.