Plastic Sucks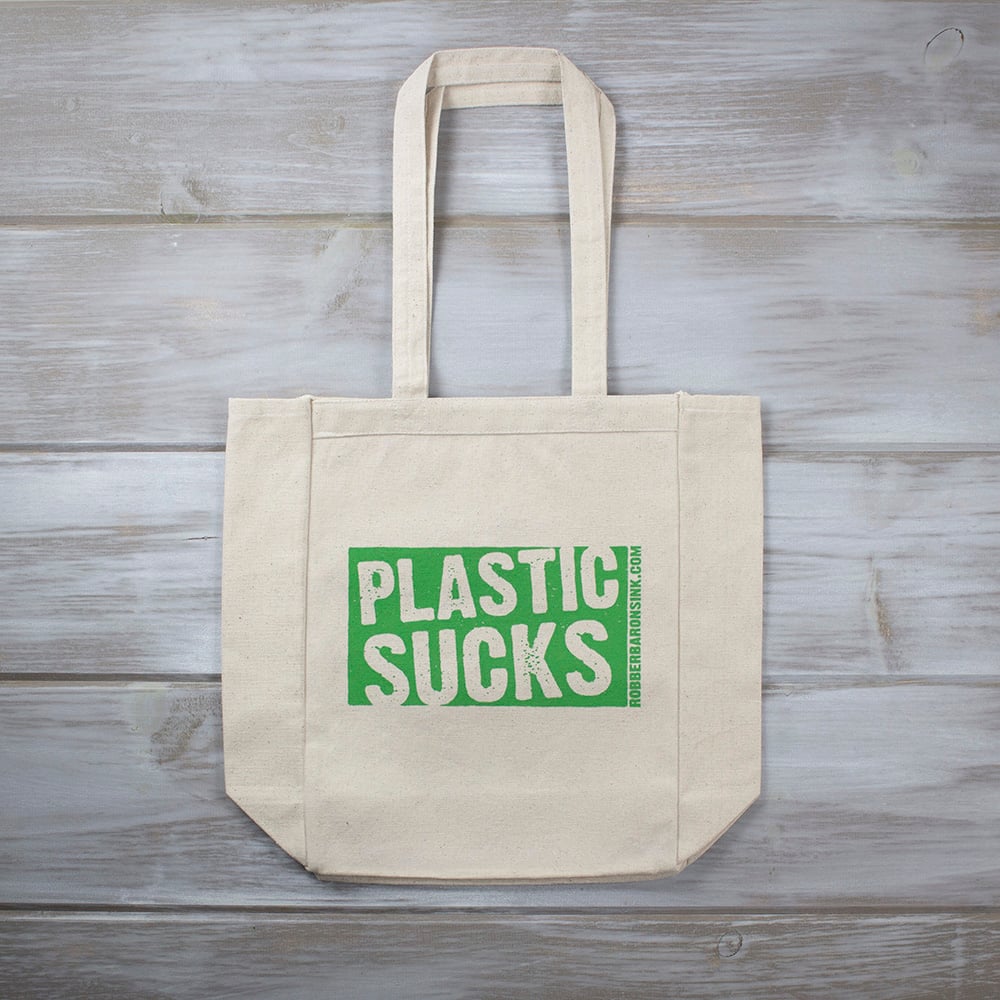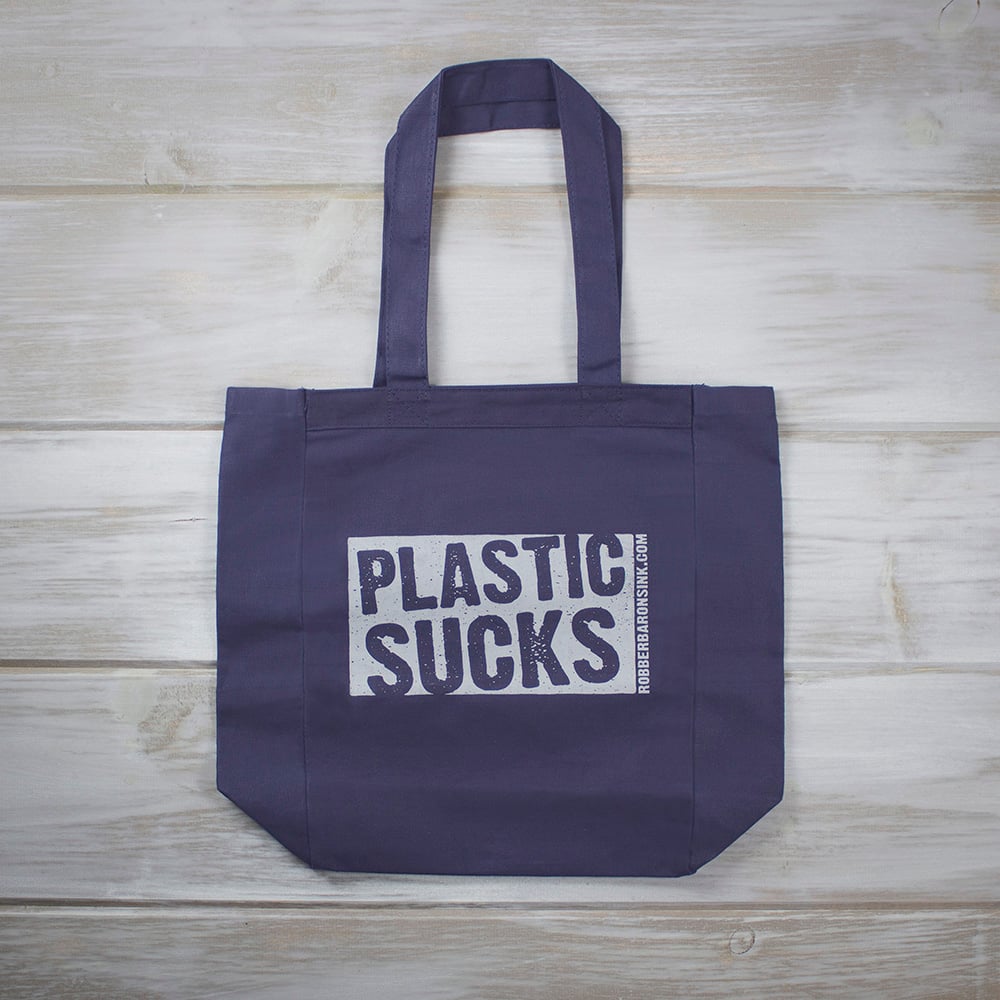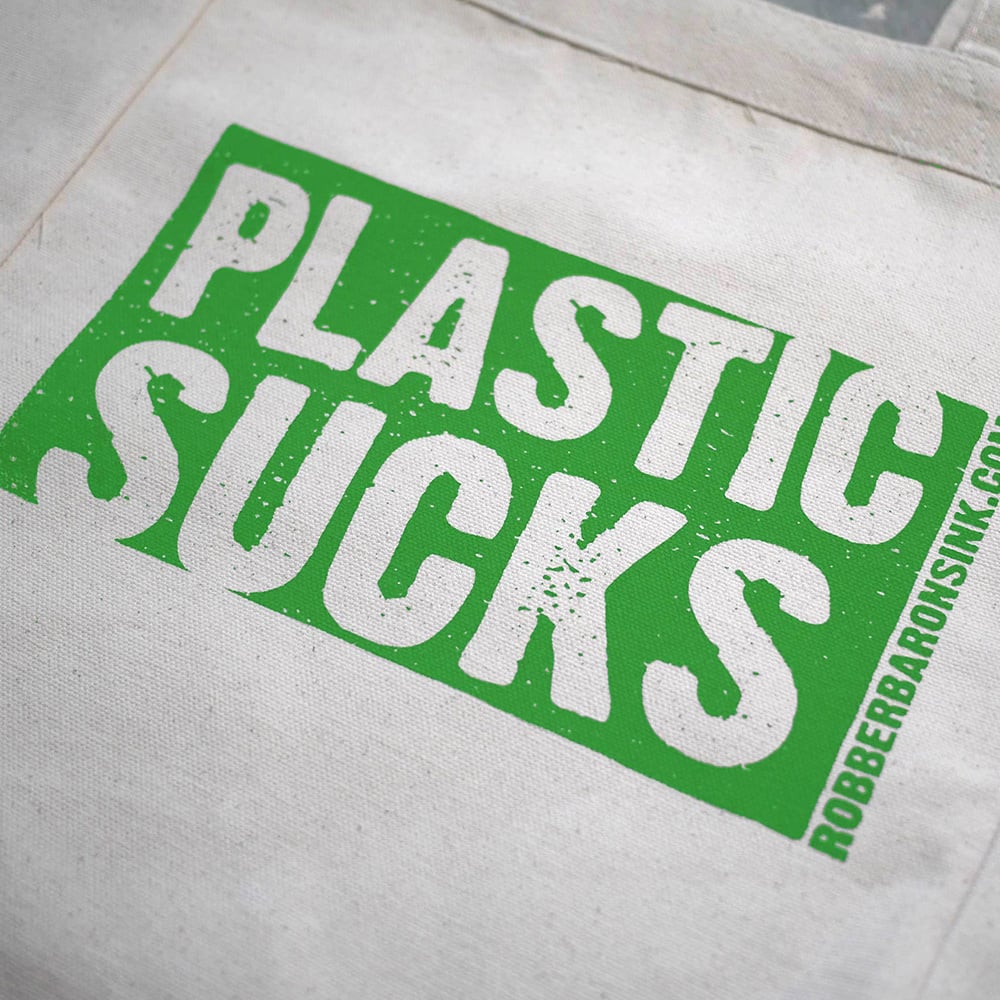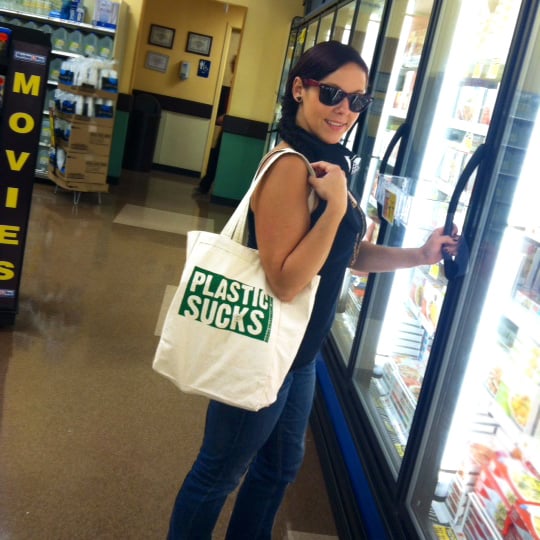 Don't be a jerk to the planet.. or just shop in style.
Green ink on natural bag or gray ink on navy bag.
10 oz. (10.5" x 14" x 5") canvas grocery/tote bag.
All our bags are hand screened using high quality, water-based inks. The result is a more environmentally friendly, vibrant ink covering.