Keep Calm Until Blood Lust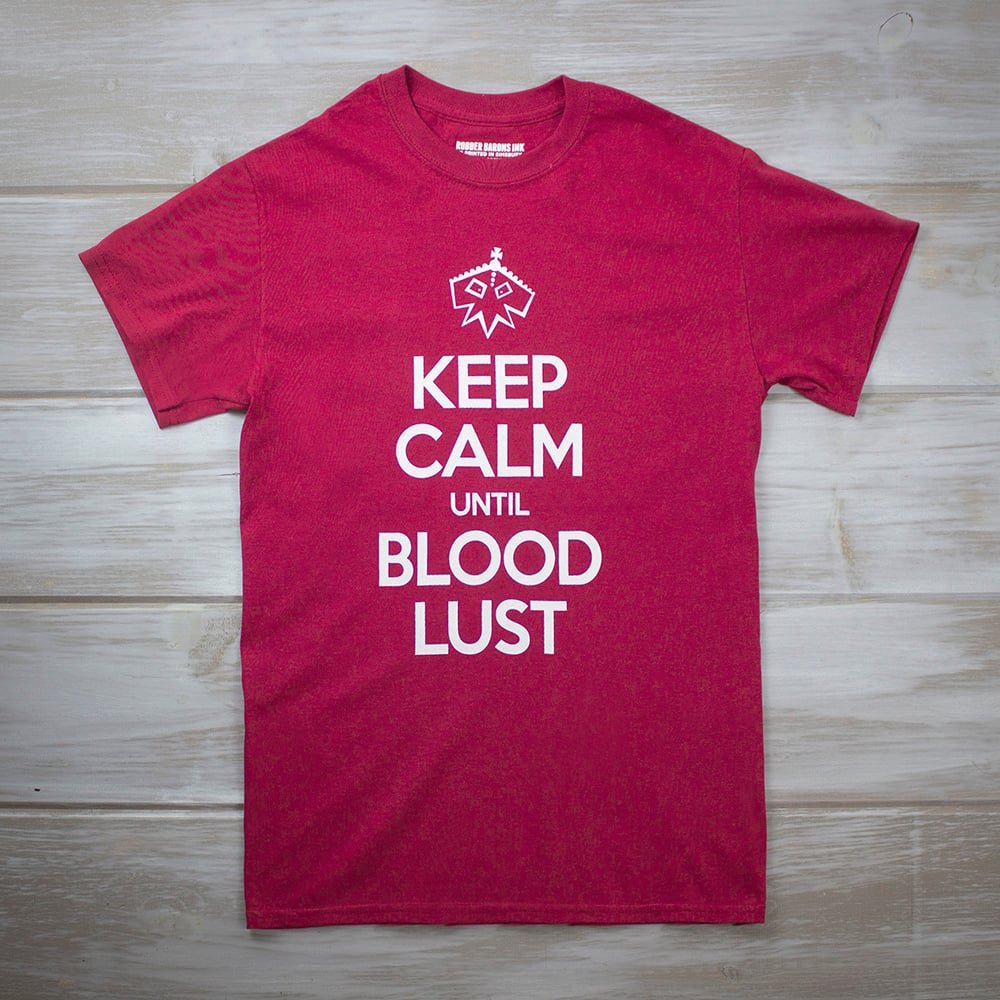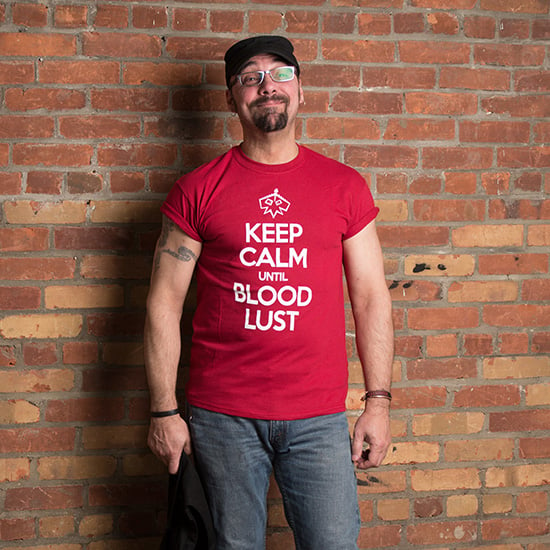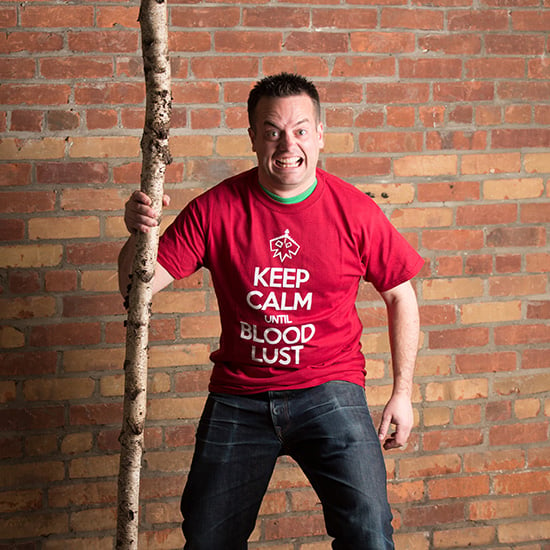 Whether you're warping time, lusting for blood, feeling anciently hysterical or even resorting to those cute little drums... It's in your best interest to chillax until until the time is right and have those cooldowns ready. Hopefully you pre-potted right and will heed the advice of this shirt.
White ink on Horde red tee.
All our shirts are hand screened using high quality, water-based inks. The result is a more environmentally friendly, vibrant ink covering. 100% cotton tee. Wash cold, inside out. Dry low heat. Do not iron graphic.